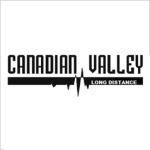 Canadian Valley Long Distance, a subsidiary of CVTC, is pleased to provide our customers long-distance service through OPTICTEL — a partnership made up of six independent Oklahoma telecommunications companies.
competitive long-distance rates
a single telephone bill for all your services
a local office and local employees
friendly service representatives
calling plans (including unlimited long distance for residential customers)
a single provider for all your telecommunications needs
Residential Rates:
Basic Rate = 10¢ per minute (anywhere in U.S. except Alaska & Hawaii)
Unlimited Plan = $25.00 per month (anywhere in U.S. except Alaska & Hawaii)
Business Rates:
1000 Minute Plan = $70.00 per month (7.5 cents each additional minute)
2000 Minute Plan = $130.00 per month (6.5 cents each additional minute)
800 Service
Rates as low as 9 cents per minute
Your Local Long Distance Choice
Recognizing the strength in numbers, CVTC banded together with area fellow rural companies in 1994 to offer residents and businesses a long-distance choice that exceeded the competition… with affordable rates not available in our area through national companies.
Through OPTICTEL, we have built a state-of-the-art fiber network, using the newest and most advanced technology, which brings our customers dependable long-distance service with exceptionally clear results. And, we offer the added benefit of one-to-one service you'd expect from a company located here in the community.
At Canadian Valley Long Distance and OPTICTEL, our goal is to package long-distance service with quality customer service and reasonable rates.
OPTICTEL Long Distance will help you avoid:
separate bills from different providers
confusing or misleading rates
special "codes" (i.e., 10-10-555) for dialing long-distance
pricing that isn't always what is promised
automated recordings or systems
For more information about OPTICTEL Long Distance service through Canadian Valley, please call the CVTC business office at 918-334-3700 or 877-283-7279, Monday through Friday, between 8:30 a.m. and 5:00 p.m.